Austin city council under fire for police shortage after family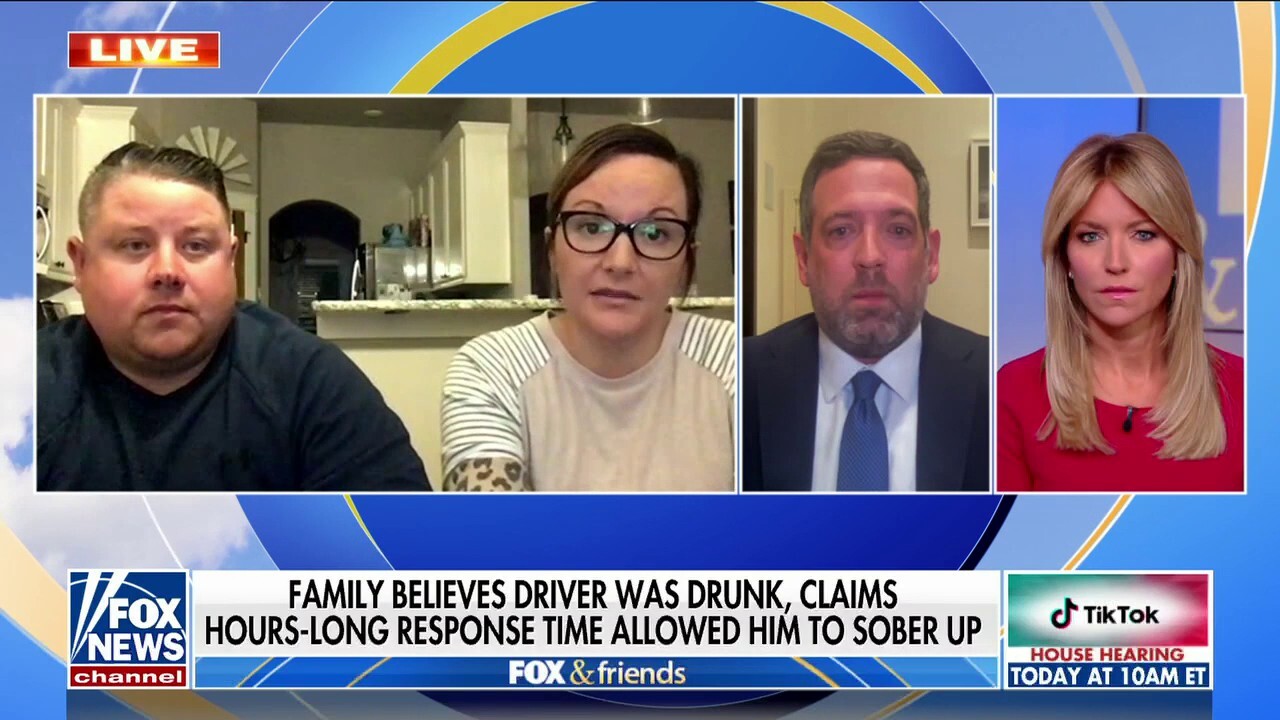 A Texas couple expressed outrage after it took Austin police over two hours to respond to 911 calls when their vehicle was hit head-on by a suspected drunk driver.
The couple, who had their two young children in the car, claimed the hours-long response time allowed the driver to sober up walk away with only a minor traffic violation.
Lacey and Dustin Purciful joined "Fox & Friends" alongside their attorney, who ripped the Austin city council for slashing the police department's budget and ability to do its job.
"We do not have enough police officers here," attorney Adam Loewy said Thursday. "The real-life consequence of that is what Lacey and Dustin just went through. You call a police officer, there's not enough police officers, and you sit out there on a road injured with your children and no one shows up for two and a half hours. It is disgraceful."
SOROS-BACKED DA GIVES TEXAS MAN 10 DAYS IN JAIL FOR DUI CRASH THAT KILLED PASSENGER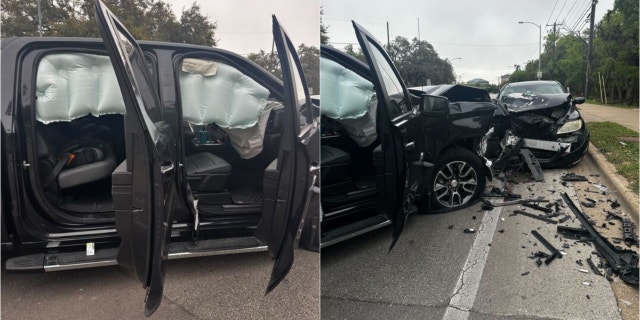 The Purciful family suffered injuries as a result of the crash (Purciful family )
Lacey said the family was driving in North Austin Saturday afternoon when a male driver cut across two lanes of traffic and slammed into them head-on. She said the driver, who refused to exit his vehicle for 30 minutes, smelled of alcohol and admitted he was coming from a bar.
The couple and witnesses called 911 several times before they were finally told the truth about the situation.
"After the fourth or fifth call to 911, the lady that answered just flat out told me that there's just not enough police to respond to this incident," Dustin said.
'HUGE' PARTS OF AUSTIN LEFT 'UNPOLICED' AFTER CITY CONTRACT FIGHT TRIGGERS MASS OFFICER EXODUS
Loewy said the response issues began when the city council went to "war" with the police force over funding and their contract.
"The men and women on the Austin Police Department are doing the best they can, and they're doing a good job in difficult circumstances," he said. "But there's not enough of them. And the reason there's not enough is this city council has been in war with the police for at least three to four years. They attempted to defund the police department by $100 million in 2020. And even a few months ago, they refused to vote on a four-year deal for the police union." 
Lacey, who was seen with bandages around her wrists during the interview, said her daughter suffered a sprained groin and bruising from the impact.
"They're traumatized," she said of her children.
"This man walked away with a simple traffic violation and is still on the road. That is terrifying."
CLICK HERE TO GET THE FOX NEWS APP
The Austin Police Department confirmed to Fox News Digital that they received the 911 call at 4:18 p.m. and the first police unit was not assigned until 6:11 p.m. because "that sector and surrounding sectors were busy assisting with other emergency calls." The first officer arrived at the scene at approximately 6:35 p.m., the department said.
"Due to the incidents and calls that our officers attend, we may not always have enough officers to be at every call once they came in. Our officers and 9-1-1 operators work hard every day to handle the high volume of calls that we may receive … The City and APD is working on innovative ways to address this issue, including an intensified and targeted recruitment campaign to fill vacancies," the department said in a statement to "Fox & Friends." 
Fox News' Andrew Mark Miller contributed to this report.
Elizabeth Heckman is a digital production assistant with Fox News.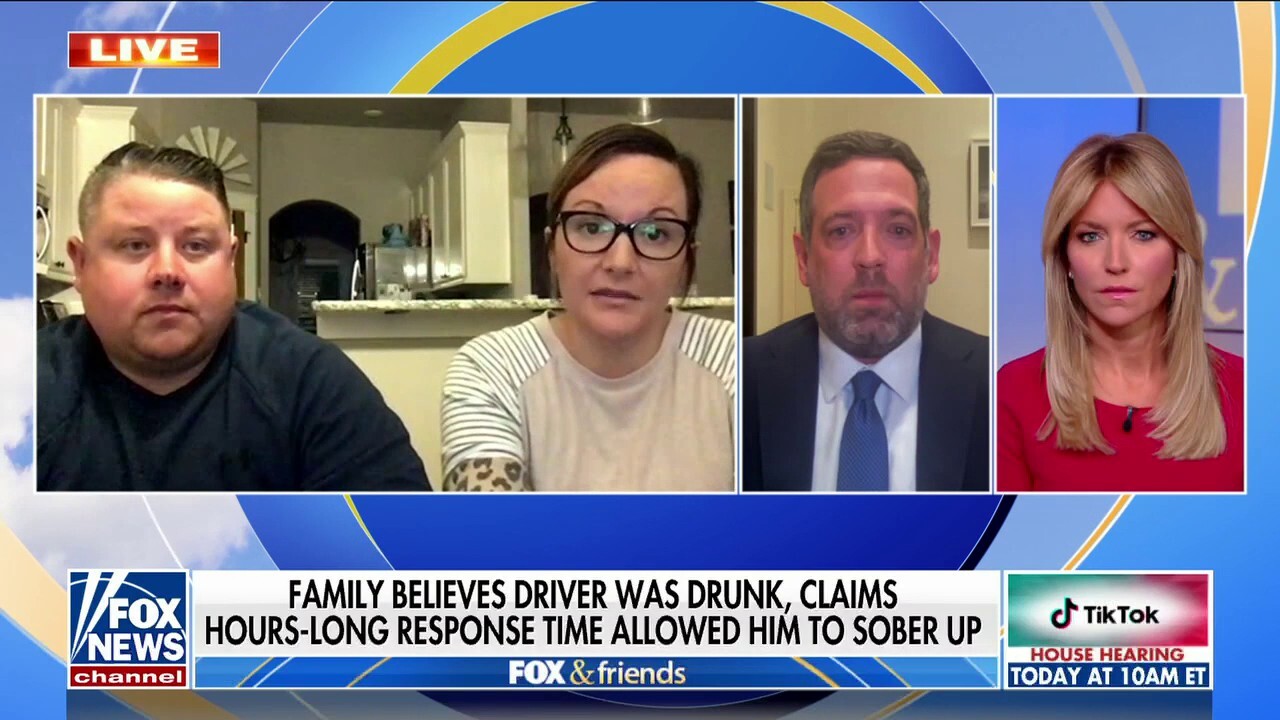 Austin city council under fire for police shortage after family
Texas couple says the suspect sobered up and walked away with a minor traffic violation after it took police over two hours to respond to their 911 calls.
If you have any question please CONTACT  Us Email us at:  tim@timroselaw.com Call US :(281) 697-4550
Don't Forget to Visit our Our Services