Biden-Harris administration announces $56.1 million to Maryland for Water Infrastructure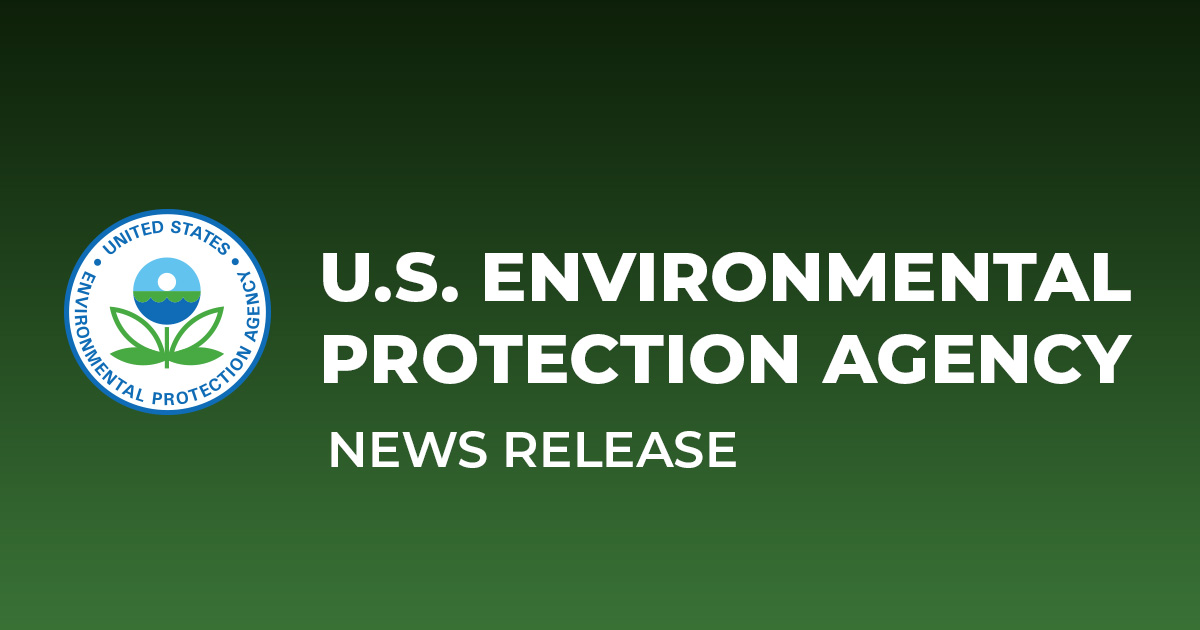 February 27, 2023
PHILADELPHIA (Feb. 27, 2023) – The U.S. Environmental Protection Agency is awarding $56.1 million to Maryland from President Biden's Bipartisan Infrastructure Law that communities can use to upgrade essential water, wastewater, and stormwater infrastructure that protects public health and treasured water bodies.
Nearly half of the funding, which comes through this year's Clean Water State Revolving Fund (CWSRF), will be available as grants or principal forgiveness loans helping underserved communities across America invest in water infrastructure, while creating good-paying jobs.
"President Biden's Bipartisan Infrastructure Law is delivering an unprecedented investment in America that will revitalize essential water and wastewater infrastructure across the country," said EPA Administrator Michael S. Regan. "Not only will these funds expand access to clean water and safeguard the environment, but more underserved communities that have been left behind for far too long will be able to access them."
"The Clean Water State Revolving Fund program is a powerful partnership between EPA and the states," said EPA Mid-Atlantic Regional Administrator Adam Ortiz. "Maryland communities can use this additional funding to make a difference with water infrastructure projects that protect public health, ecosystems and waterways, including the Chesapeake Bay."  
Specific projects for this year's funding have not yet been announced. One example of how this funding can be used is $3 million in funding to the Piscataway Bio-Energy Facility in Prince Georges County to upgrade its wastewater treatment plant, which will reduce greenhouse gas emissions.  Also, the Washington Suburban Sanitary Commission (WSSC) is expected to receive $3 million from last year's funding to support stormwater improvements.
Today's announcement is part of the $2.4 billion announced as part of the second wave of funding made possible by the Bipartisan Infrastructure Law and builds on the Biden-Harris Administration's commitment to invest in America. In May 2022, EPA announced the initial allotment of $1.9 billion from the Bipartisan Infrastructure Law to states, Tribes and territories through the CWSRF. That money is supporting hundreds of critical water infrastructure projects around the country.
President Biden's Bipartisan Infrastructure Law makes over $50 billion available for water and wastewater infrastructure improvements across the country between FY2022 and FY2026. EPA is committed to ensuring every community has access to this historic investment and has centralized increasing investment in disadvantaged communities within its implementation. This investment in water infrastructure is creating jobs while addressing key challenges, including climate change and emerging contaminants like per- and poly-fluoroalkyl substances (PFAS). The implementation of the Bipartisan Infrastructure Law calls for strong collaboration, and EPA continues to work in partnership with states, Tribes, and territories to ensure that communities see the full benefits of this investment.
In addition to today's announcement, the 2023 Drinking Water State Revolving Fund allocations and program updates are forthcoming, pending the release of the seventh Drinking Water Infrastructure Needs Survey and Assessment. EPA anticipates releasing the information in the coming weeks.
The CWSRFs have been the foundation of water infrastructure investments for more than 30 years, providing low-cost financing for local projects across America. For more information, including state-by-state allocation of 2023 funding, and a breakdown of EPA CWSRF funding available through the Bipartisan Infrastructure Law, please  visit:  http://www.epa.gov/cwsrf 
Additional Supporting Quotes
"From water main breaks to failing water treatment plants, recent events throughout the Baltimore region are proving exactly why the bipartisan infrastructure law is so desperately needed," said U.S. Representative C.A. Dutch Ruppersberger (MD-02). "This critical investment of $56 million here in Maryland will help upgrade aging and deteriorating water infrastructure that protects the public health and natural treasures like the Chesapeake Bay – all while creating quality jobs. I am proud to have helped bring these resources back to Maryland in partnership with the Maryland Congressional delegation and the Biden Administration."
"Improving our nation's water quality and infrastructure through the Clean Water State Revolving Fund will create healthier communities with more economic opportunities," said U.S. Representative John Sarbanes (MD-03). "The Bipartisan Infrastructure Law centers equity as it meets the drinking water, wastewater and stormwater needs of individual communities in Maryland and across the country. Today's announcement delivers on that promise for disadvantaged communities that have too often faced exposure to contamination or pollution in the water they rely on."
"As the EPA releases the second wave of funding from the Bipartisan Infrastructure Law for the Clean Water State Revolving Fund, we see that transformative piece of legislation continue to generate jobs and reinvigorate communities throughout America," said U.S. Representative Steny Hoyer (MD-05). "I am pleased that this round of funding includes $56,117,000 to strengthen Maryland's critical water infrastructure and create quality jobs in the process.  From the Potomac to the Patuxent, these funds will also help preserve our state's waters.  Additionally, it will expand access to healthy drinking water across the country – especially in historically underserved communities that have been deprived of this basic necessity in the past.  Just as I was proud to help pass the Bipartisan Infrastructure Law in the 117th Congress, I look forward to continuing to work with the EPA and the Biden-Harris Administration to ensure that these historic polices reach every corner of the country."
"The Bipartisan Infrastructure Law continues to deliver on its promise to build a better tomorrow for Americans," said U.S. Representative David Trone (MD-06). "This funding will go a long way in shoring up our water infrastructure to ensure the health of Marylanders, protect our environment, and create good-paying jobs in the process. Working together, we are getting the job done."
"Safe drinking water should be an American birthright," said U.S. Representative Kweisi Mfume (MD-07). "I am proud to see the far-reaching impact of the Bipartisan Infrastructure Law, historic legislation, come to fruition by meeting the immediate needs of everyday Marylanders, including my constituents."
"Thanks to President Biden's Infrastructure Investment and Jobs Act, more than $56,000,000 is on the way to Maryland," said U.S. Representative Jamie Raskin (MD-08). "This funding will make possible critical upgrades to our water, wastewater and stormwater infrastructure to support our way of life. Crucially, these investments will also target underserved communities and create jobs across our state. I'm proud to be a congressional partner working alongside President Biden to bolster our infrastructure in Maryland and across the nation."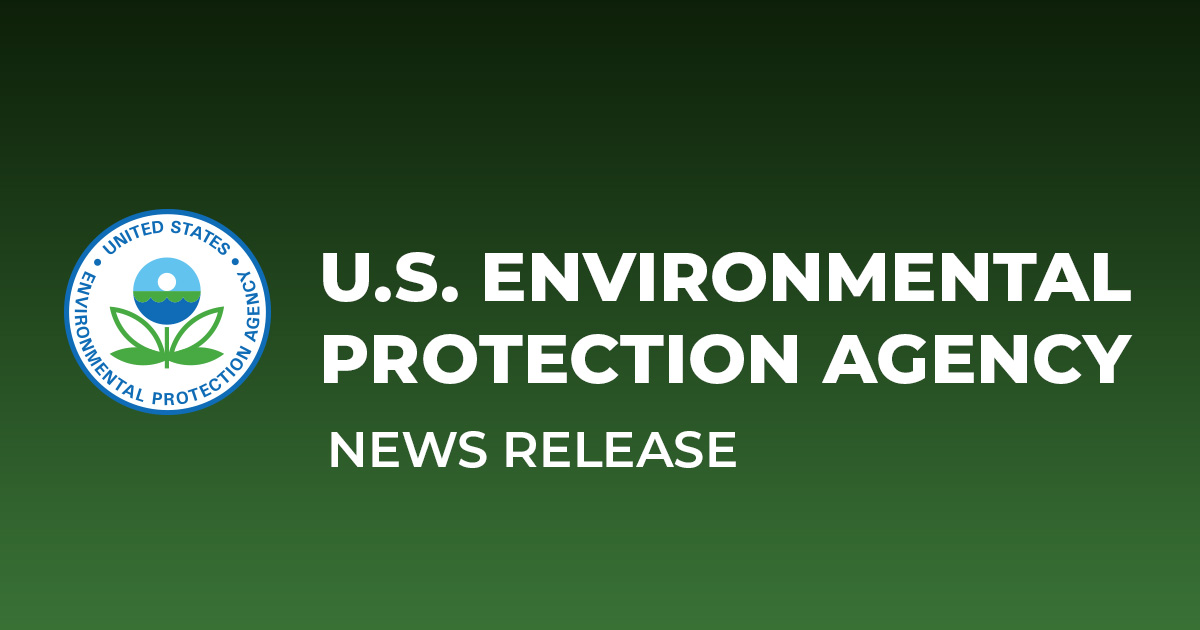 Biden-Harris administration announces $56.1 million to Maryland for Water Infrastructure
EPA News Release: Biden-Harris administration announces $56.1 million to Maryland for Water Infrastructure upgrades through the Bipartisan Infrastructure Law
If you have any question please CONTACT  Us Email us at:  tim@timroselaw.com Call US :(281) 697-4550
Don't Forget to Visit our Our Services