South Carolina legislature sends 6-week abortion ban to governor's desk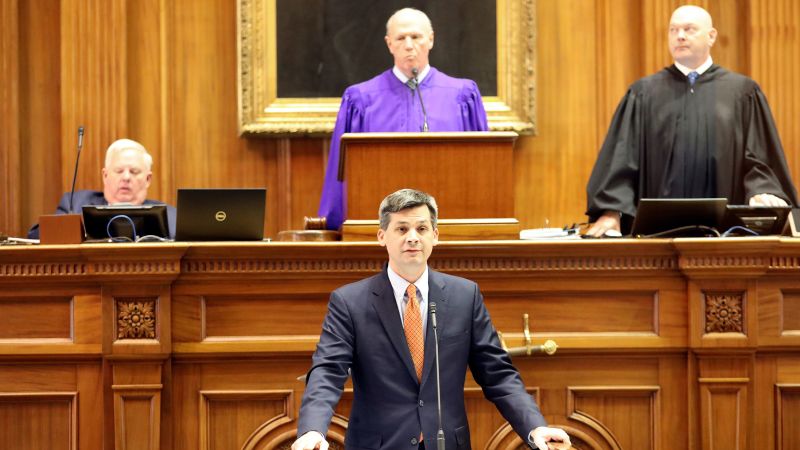 CNN  — 
A controversial six-week abortion ban bill is headed to South Carolina Gov. Henry McMaster's desk to be signed into law after the measure cleared the state Senate Tuesday.
The state Senate approved a House-amended version of the bill by a vote of 27-19, after that chamber passed it last week.
Senate Bill 474, known as the "Fetal Heartbeat and Protection from Abortion Act," would ban most abortions after early cardiac activity can be detected in a fetus or embryo, commonly as early as six weeks into pregnancy, before many women know they are pregnant. Any physician who knowingly violates the law would have their license to practice in the state revoked by the State Board of Medical Examiners and could face felony charges, fines and jail time.
McMaster said on Twitter after the vote that he looks "forward to signing this bill into law as soon as possible."
The bill includes exceptions to save the patient's life and for fatal fetal anomalies, as well as limited exceptions up to 12 weeks for victims of rape and incest, with doctor reporting requirements to local law enforcement. It also contains an amendment added by the House that would require a "biological father" to pay child support from the point of conception.
It remains to be seen whether the measure would survive a court challenge once signed into law. South Carolina passed a similar six week abortion ban in 2021, but the state Supreme Court struck it down earlier this year, concluding that the state constitution's privacy protections require limits on the procedure to allow women sufficient time to end a pregnancy.
With McMaster's signature, South Carolina will join a list of Republican-led states that have championed sweeping abortion restrictions in the wake of last year's Supreme Court ruling overturning Roe v. Wade. But backlash, demonstrated in some instances by electoral evidence, to severe restrictions has created a complicated political landscape in some states, including South Carolina.
Recent efforts to pass further restrictions on abortion faltered in April when the state Senate failed to pass the "Human Life Protection Act," which would have banned most abortions in the state, in a 22-21 vote with several Republicans voting against it. The bill had previously passed in the state House and included exceptions for incidents of rape or incest.
A bipartisan group of five women lawmakers in the state Senate banded together to try to stop the bill from passing Tuesday. However, the three Republican men who joined them weeks ago in blocking the more restrictive total ban on abortion during the regular session voted in favor of the six-week ban.
Republican state Sen. Katrina Shealy, before she voted no, attempted to push through an amendment to change the limit on abortions to 12 weeks, and 20 weeks for victims of rape and incest.
"Men are 100% responsible for pregnancies," said Shealy, as she introduced her amendment. "Men are fertile 100% of the time. So, it is time for men in this chamber and the ones across that hall and all across the state of South Carolina to take some ejaculation responsibility."
Republican men in the Senate who voted for the bill pushed back on their colleagues' assertions, noting they felt the amended legislation was a compromise.
"So, what basis do we say, by law, that we're going to draw a line by majority vote, which we can kill that human being?" asked Republican state Sen. Richard Cash. "That's what this debate is all about. I mean, I'll be the first to say it's a terribly flawed bill that we're going to vote on, this fetal heartbeat bill, filled with inconsistencies and exceptions. It fails to protect human life from the beginning."
The "sister senators" – three Republicans, one Democrat and one independent – maintained during the debate on Tuesday that changes made by the House, specifically to the definitions of certain terms, materially altered the version of the bill that passed the Senate.
State Sen. Sandy Senn, a Republican who voted against the bill, expressed particular concern over a clause added to the bill by the House giving the state "a compelling interest from the outset of a woman's pregnancy in protecting the health of the woman and the life of the unborn child."
The House's changes were a key reason for Republican state Sen. Penry Gustafson's vote against the bill Tuesday, after voting in favor of an earlier version of the six-week ban in February.
"They struck the bill pretty much, inserted their own language, their own definitions, extra 'whereas' fact-finding clauses, which could be problematic for the South Carolina Supreme Court," Gustafson told CNN's Abby Phillip. "It is simply not the same bill. I do not support it."
Shortly after the bill's passage, Planned Parenthood South Atlantic said on Twitter, "We have just one thing to say to the state of South Carolina: We'll see you in court."
This story has been updated with additional information.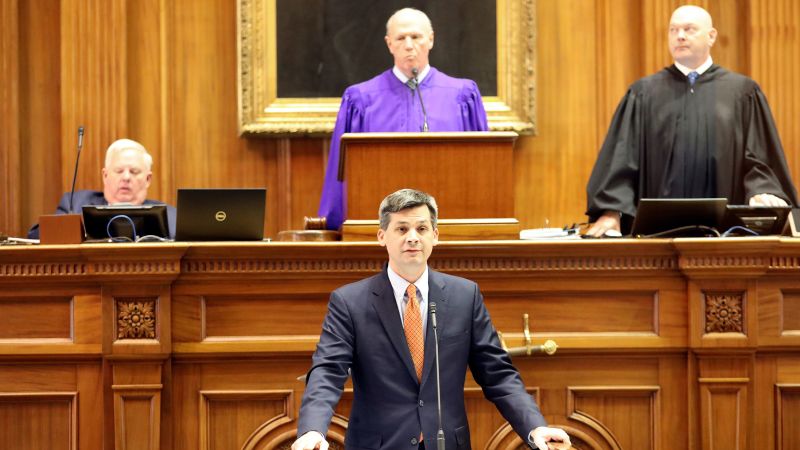 South Carolina legislature sends 6-week abortion ban to governor's desk
A controversial six-week abortion ban bill is headed to South Carolina Gov. Henry McMaster's desk to be signed into law after the measure cleared the state Senate Tuesday.
If you have any question please CONTACT  Us Email us at:  tim@timroselaw.com Call US :(281) 697-4550
Don't Forget to Visit our Our Services